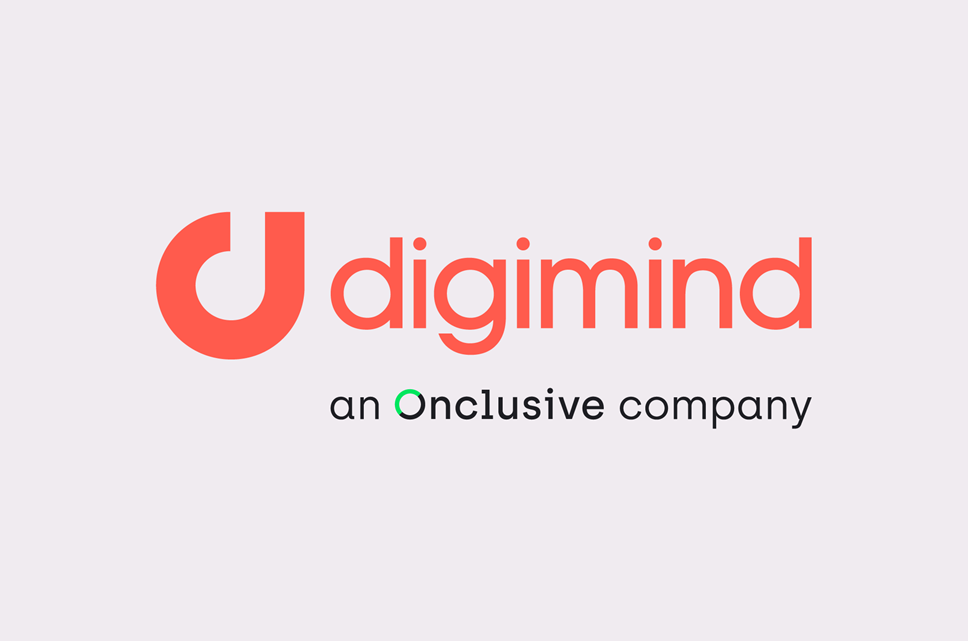 Onclusive acquires leading social listening platform Digimind
Through the acquisition, Onclusive expands its social media listening and intelligence capabilities for clients worldwide
Follows on from Onclusive's acquisition in May 2022 of US-based media monitoring platform Critical Mention
New-York, 20 July 2022: Onclusive, a global leader in media intelligence, has today announced the acquisition of social listening and intelligence platform Digimind. Today's acquisition significantly enhances Onclusive's social media monitoring, insights and analysis capabilities for clients on a global scale.
Onclusive was formed at the start of this year following the acquisition and merger by Symphony Technology Group of Kantar's Reputation Intelligence business, PRgloo and the legacy Onclusive.
Digimind's technology uses AI solutions and machine learning to provide global social media listening and comprehensive analysis across all major social platforms. The company was named a leader in the Forrester Wave™: Market and Competitive Intelligence Platforms and is a customer-rated leader on G2 for Social Media Monitoring Software.
Digimind, like Onclusive, is a global organization with particular strength in Europe. The organisation is headquartered in Grenoble, France, with offices around the world including in New York, Amsterdam, Paris, Madrid, Buenos Aires and Singapore. All Digimind staff will continue under the Onclusive merger.
This acquisition will enable Onclusive to continue delivering on its commitment to offer a complete suite of market-leading global media monitoring, measurement, and management solutions to PR and communications teams.
Commenting on today's acquisition, CEO at Onclusive, Manuel Moerbach said:
We are delighted to announce the acquisition of Digimind, bringing their market-leading tools and expertise to our clients around the world. Since the launch of Onclusive at the start of the year, we have been on an exciting journey, striving to provide our clients with the best media measurement and management tools. Incorporating Digimind into our portfolio is the critical next step on that trajectory, significantly enhancing and delivering the social media capabilities our clients are seeking.
Paul Vivant, CEO and Co-founder at Digimind added:
When I started Digimind more than twenty years ago, I could never imagine that we would be where we are today. Our team of global experts work tirelessly every day to provide our clients with the most powerful social media monitoring solution worldwide. Being a part of one the world's leading media intelligence providers has always been an ambition and today we realise this. I look forward to bringing our best-in-class social media listening offer to an expanding client base and to integrating our capabilities and expertise with Onclusive in the near future.
Digimind's existing 700+ clients will continue to access products and services as usual. In time, they will also benefit from access to the wider Onclusive offer.
Onclusive is owned by technology investor Symphony Technology Group (STG). DLA and Paul Hastings served as the legal counsels for Onclusive. Support for the transaction was provided by Main Street Capital and Stellus Capital Management. Drake Star acted as the exclusive financial adviser to Digimind and Orsay Avocats Associés served as Digimind's legal counsel.
Notes to editors
For more information, please contact:
Onclusiveteam@firstlightgroup.io / +44 776 9618 500
About Onclusive
Onclusive is a global partner for PR and Communications success. Our technology, insights and expertise make sense of the fractured, fast-moving media world, helping you manage, monitor and measure your communications activity.  Elevate your performance and prove and improve your value with Onclusive on your side. www.onclusive.com
About Digimind
Digimind is the global leader in AI-Powered social listening platforms and market intelligence software, designed for brands and agencies who want to accelerate digital transformation through an insights-driven approach. Digimind's best-in-class technology transforms social and online data into actionable business insights, enabling marketers to effectively plan, execute, and analyze their marketing strategy. With offices in New York, Paris, Singapore, Grenoble, Rabat, Buenos Aires, Mexico, Madrid and Amsterdam, Digimind is serving more than 700 customers worldwide. www.digimind.com